2 Interesting Ways to Winterize your Suit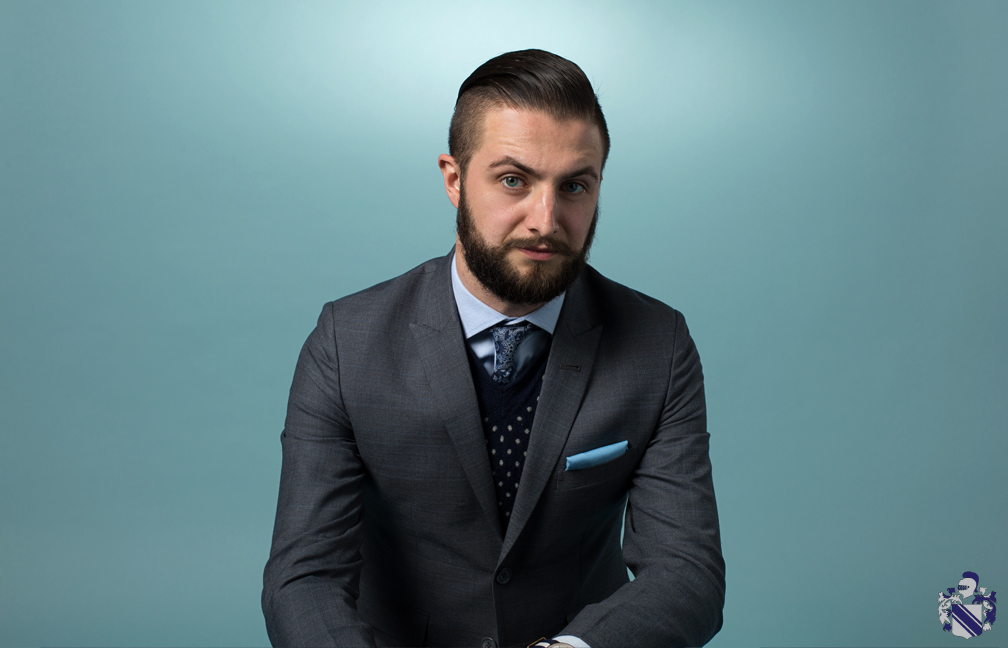 With winter coming earlier than normal this year, your morning commute to the office has likely become a little less appealing. Whether you're cleaning the snow off your car or shivering as you wait for a street car, your thin wool suit alone is not going to cut it. Traditionally the answer to this common dilemma would be to throw a topcoat over you suit, but this can be uncomfortable and possibly even too insulating. For this reason, I came up with two interesting ways to stay warm this winter while looking great doing it.
One of the easiest ways to add a little extra warmth to your suit is by throwing on a sweater. When pairing a sweater with a suit for the office, try going for something in a thinner gauge. Look for fabrics in a merino, lamb's wool, or cashmere as they will add some warmth without the bulk. In terms of color, try and go for deeper hues like, navy, hunter green, oxblood, or brown tones, as these will add a pop to your outfit while still allowing you to look professional. If you're feeling a little adventurous, why not try a printed knit like the polka dotted version I'm wearing above.
When you think of a down filled vest, we typically associate it with sportswear, but that is no longer the case.  A down vest over a blazer or suit can be the perfect piece to keep you cozy without being too constricting. I personally love this Navy version from Ted Baker, as it has traditional menswear fabrics like tweed and corduroy to make it that much easier to justify.
Lastly, I wanted to highlight this awesome grey glen check suit I am wearing through out the post. I just discovered this new online made to measure clothier called Joseph Chanan and I can honestly say I am a fan! I have a soft spot for them partially due to the fact that they are Canadian, but also because they have found a unique way to make the ordering process quick and easy at a fraction of the traditional bespoke price. If you haven't already, check them out at josephchanan.com.
Yours truly,
Mr. Cavaliere