Style Profile: DJ M-Kutz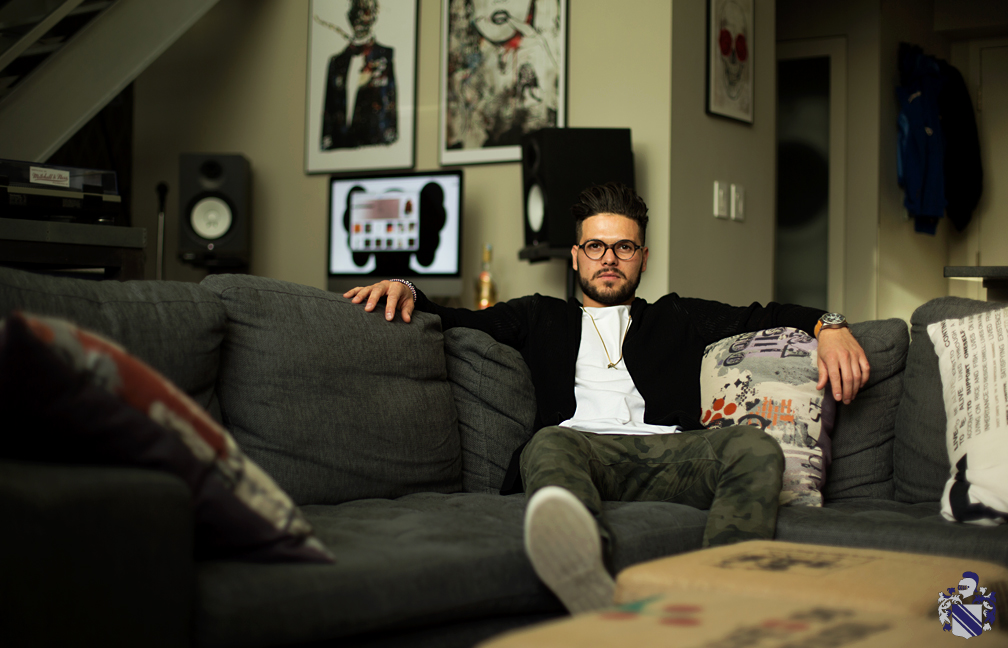 When we talk about the arts we usually refer to paintings and sculptures, but very rarely do we think about fashion. Art can be defined as the "expression or application of human creative skill and imagination to be appreciated primarily for their beauty or emotional power." In my opinion, fashion like other art forms can do just that.
Michael Cutrara has found a way to express his personal creativity not only through his great sense of style, but through his music. Mike understands that to be a great artist, you must always be looking and listening to what's around. This innate skill has made him one of the most stylish guys I know, as well as an amazing producer. With that being said, meet Michael Cutrara, also know as DJ M-Kutz.
Describe your style:
Well I'm not really sure how to properly classify my style but I would probably say that I have more or less an urban street style. I dress to how I feel for the day or event that I'm attending. Depending on where I'm headed you could find me super dressed up and classy or you could find me super casual and relaxed, but always in clothing that I believe represents my creative mind.
What got you into fashion in the first place?
I think that music and fashion go hand in hand, just like peanut butter and jelly. I like to think I'm a creative person and I express my passion to create music in my remixes and my live sets. When I dress I think in the same way, I try to align my selection of clothing to my creative imagination. Sometimes it makes sense to me and only me, but that's the beauty of fashion it's uniquely yours to inspire and create much like music.
Favorite item in your wardrobe?
Right now I think I own far too many pairs of Zanerobe pants, but it's probably my favourite item to wear these days for sure, those and my Nike Roshe Runs or anything camouflage pretty much.
Get the look: