Outfit of the day: Feeling Parisian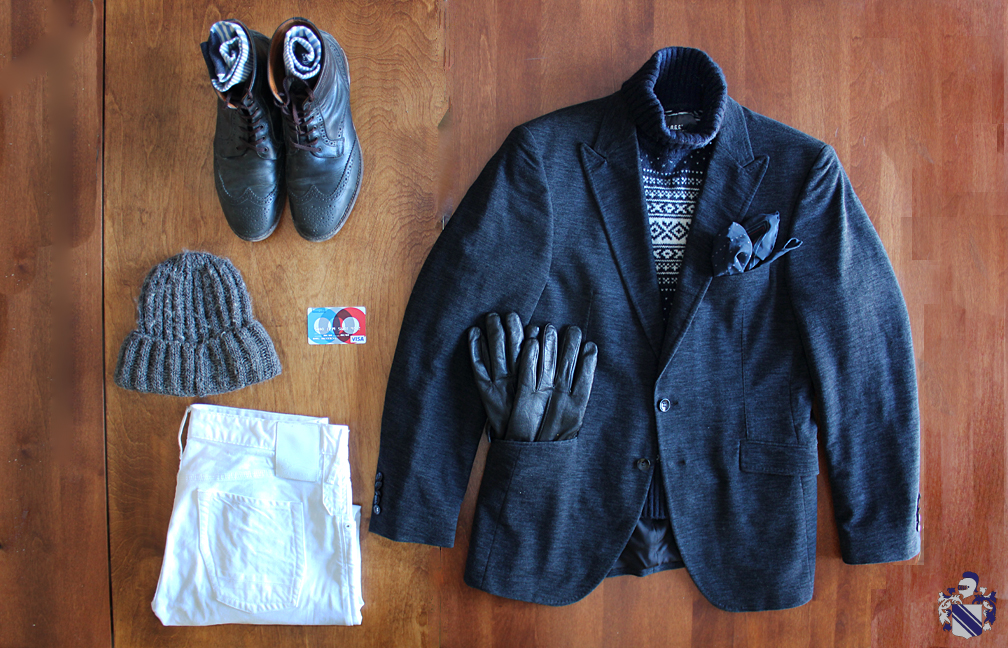 As I got all bundled up today for the frigid temperatures outdoors, I couldn't help but notice that my look had a very Parisian feel to it. Parisian men are one of the best in the world at nailing the essentials. For them it's all about investing in pieces that have great fabric, exceptional fit, and expert construction. It's also quite rare to see a Parisian man stray from staple colors like grey, blue, white, and black. Try dressing in this way when you want to look good but don't want to make a bold statement.
Lastly I wanted to tell you all about my Mogo Card! This year I made a pledge to myself that I would make better decisions with my money. When I heard about Mogo I was interested in what they were all about and how they could help me balance the books. My Mogo pre-paid Visa card made it easy for me to load what I wanted to spend and update me (via text message) on how much money I had left. There is also no fee's and it's really easy to sign up.
So if you want to do more and spend less check out Mogo.ca for more details.
Yours truly,
Mr. Cavaliere