Outfit of the day: "Springter"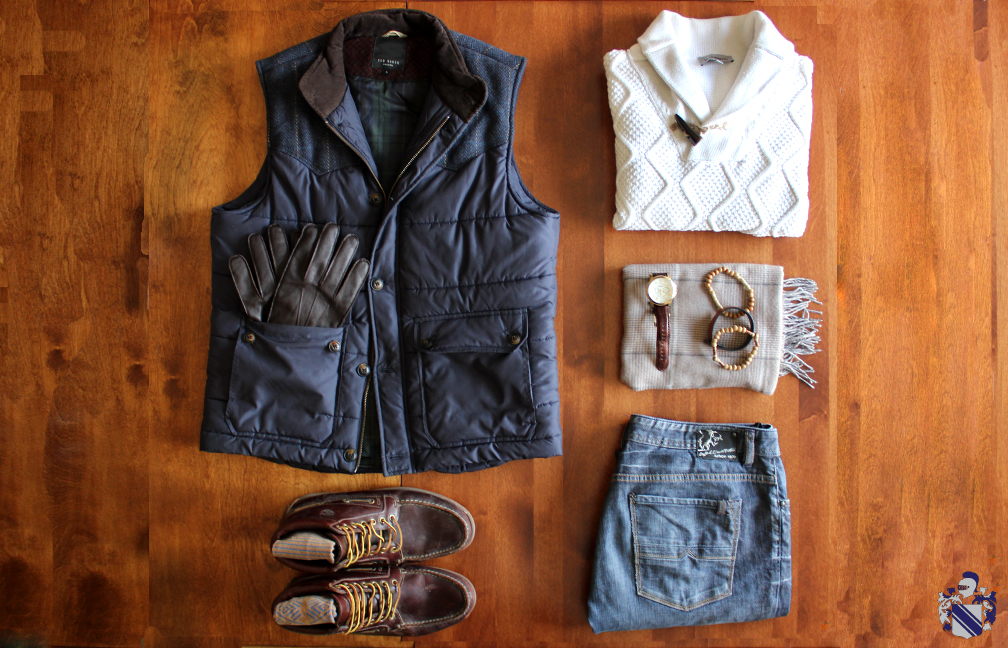 Whether it feels like it or not, spring has arrived. With the change of another season comes the transition of your wardrobe gearing up for the warm weather ahead. With that being said Mother Nature sadly doesn't crank up the heat the day the calendar hits March 20th. So the question is how to dress in this seasonal limbo in between winter and spring? Well you are in luck, as I have a couple of pieces that will get you through what I like to call "Springter".
The key to surviving "Springter" is to lighten up your layers. Instead of throwing on your favorite wool pea coat, replace it for a trench or for those colder days, switch your down parka for a down vest.
Dressing seasonally is important to being in style and even though the temperature isn't where we would hope, I always like to incorporate some warm weather tones. This off-white shawl collared cable knit is the perfect piece for "Sprinter" as it's both functional and fashionable.
What do you guys like to wear to brave the elements in "Springter"?
Yours truly,
Mr. Cavaliere