Add a Jolt of Colour this Summer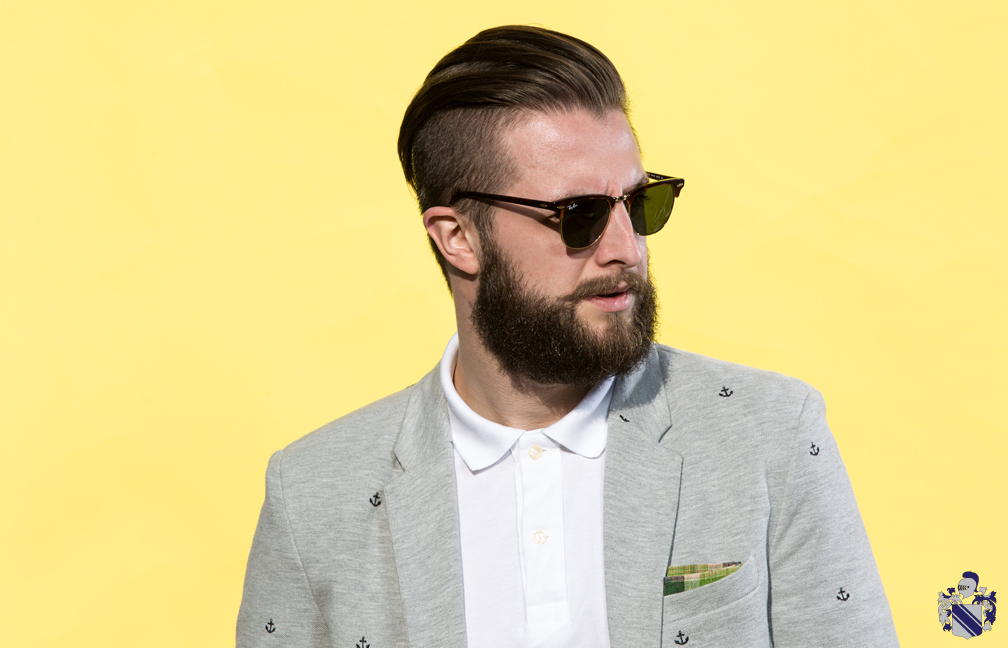 After a long cold winter/spring I feel like it's safe to say that summer has officially arrived. To bring in the warmer temperatures, we here at Mr. Cavaliere wanted to put an inspirational jolt of colour back into your attire!
If there is one thing I love wearing in the summer its coloured pants. Whether it's an orange chino, a blue trouser, or a kelly-green jean like I am wearing below, coloured pants are an easy way to infuse some personality into your look.
White short sleeve polo - Lacoste, RayBan clubmasters - Smart Buy Sunglasses.ca, Anchor print jersey blazer - Zara, Green linen pocket square - Benjamin Bayle, Kelly green jeans - Mavi, White sneakers - Puma 
As you may have noticed, I am a fan of all things nautical and this jersey anchor blazer is a testament to just that. Its soft construction with its tailored appeal makes for a perfect combination for when I want to look sophisticated but not too serious.
Recently I have been fascinated with mixing sporty elements with classic menswear items. Traditionally wearing a jacket and sneakers was a fashion faux pas, but fast-forward to 2015 and it's probably the hottest trend in men's fashion at the moment. Mix this with a classic polo like this one from Lacoste and you have a perfect look that can take you from the tennis court to lunch.
Yours truly,
Mr. Cavaliere