3 Tips on How to Create Your Own #BestBuyHeShed with Interior Designer Christine Dovey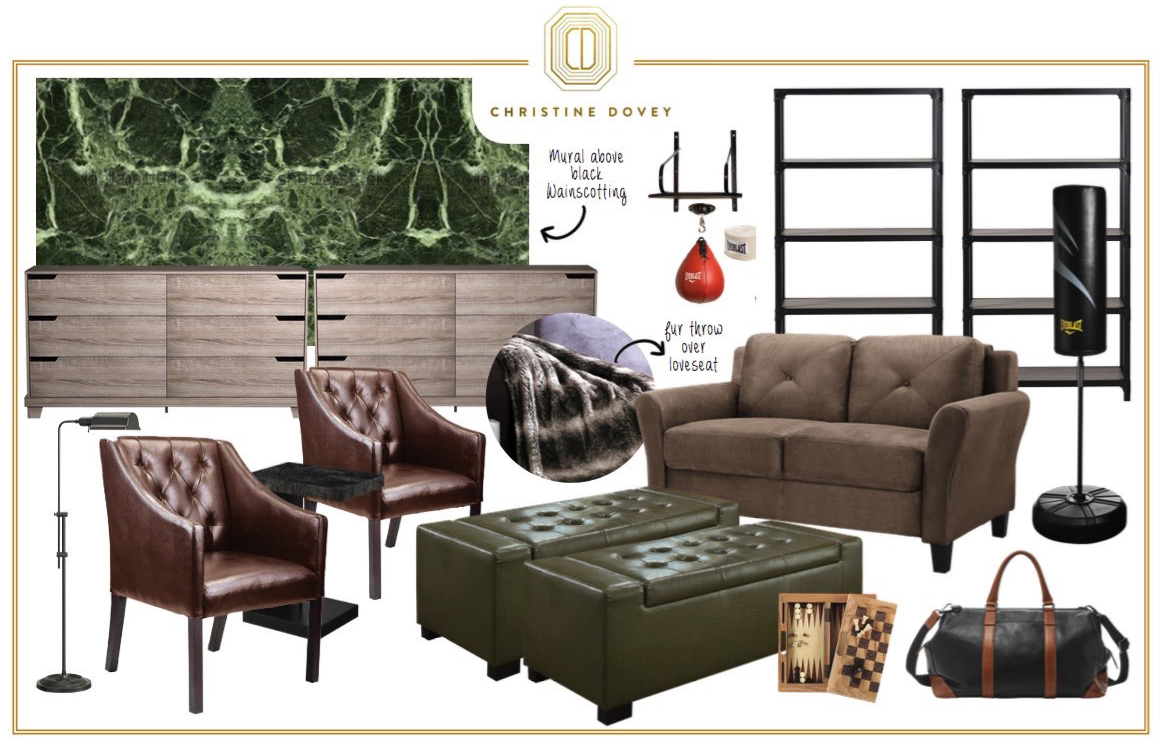 Whether you live alone, with your parents, or with your partner; all men dream about creating a space that is uniquely their own. This concept is exactly what the team at Best Buy and interior designer, Christine Dovey, had in mind when they created the #BestBuyHeShed.The He-Shed made its first appearance at the Gentlemen's Expo this past weekend in Toronto. It was truly the modern man's personal backyard retreat. With chic décor paired with sleek tech, the space made for the ultimate area where any guy can go to relax and unwind.Just in case you didn't get a chance to check it out for yourself, I headed to the expo and chatted with Christine Dovey. I wanted her advice and a couple of tips on how to create your own tech-savvy He-Shed!
TIP #1: Embrace technology that doesn't sacrifice style for functionality "Gone are the days when you have to purchase large pieces of furniture to hide cords or bulky stereos." Christine informed me. "With items like the Sonos Play 1 Wireless Speaker, the Sony 65" 4K Ultra UDH LED Android Smart TV, and the Philips Hue Smart LED Wireless Dimmer Switch, you have nothing to hide – the pieces themselves can act as display pieces, accents, or focal points."TIP #2: Transform the space, using technology to make your He-Shed an expression of youChristine also filled me in on how the smallest details can transform your space."Use atmospheric lighting like the Nanoleaf Aurora LED Light Panel to 'paint' with light and enhance or reflect your mood – it's the ultimate creative expression of your personality – it's all about you in your He-Shed. Keep some drinks nice and cool and ready to crack open without ever leaving your space with the Danby 5.2 Cu. Ft. Freestanding Keg Refrigerator. Your He-Shed can be more than just a space for relaxation—you can game in peace! Set up a gaming corner and include the NOON VR Headset for a fully immersive, distraction-free gaming experience."
TIP #3: Be sure to get the most out of modern technologyFinally, Christine gave me some hints on how modern technology can give your He-Shed the perfect finishing touches. "Now, more than ever, technology is playing a huge role in our everyday lives. Men everywhere are using technology in all aspects of their lives to improve their fitness, style, and ease of living … and your He-Shed should not be an exception! Enhance your He-Shed experience by picking and choosing items that work best for you and your lifestyle. The Logitech Harmony Elite Remote, for example, makes life simpler by acting as a single device to control all electronics in your He-Shed. While you take care of your mind, don't forget to give your body a little love, too; pay attention your oxygen intake and levels with the iHealth Bluetooth Pulse Oximeter and tracker your blood pressure from the comfort of your He-Shed with the iHealth Wireless Blood Pressure Monitor—and, for maximum efficiency, sync them to your smartphone to get all your data in one, easily accessible place." I want to thank Christine for taking the time to chat with me and to Best Buy for being so accommodating. For sleeker tech to improve your own personal space, head over to Best Buy or BestBuy.ca.